by Russell S. Glowatz
Some people don't think there is a problem. Other people believe it's a small problem. Then there's the folks that are sure the whole thing is blown out of proportion. Then there are the cats that just don't care. GA issues, Phamily. This writer believes they are real, and has heard enough firsthand accounts from people on Facebook, in personal discussion, and has seen enough to know something's awry. Maybe things have been the way they are for a long time, or throughout the entire history of Phish shows with general admission sections. Yet lately, as the chatter increases to such immense levels, it might get to the point where those in charge have no choice but to change it up.
Recently I wrote an article, Wilson, We Have A Problem: Ruminations on the Rumble at Dicks – It's Only a Symptom, about entitlement and privilege in GA. I feel like I made a lot of good points, some people say bad points, yet needless to say through publishing that piece I've come to learn how provocative the subject remains with passion abound on all sides. One thing I failed to do in that previous piece was to provide any solutions. Now I got one. Before I dive in, I don't pertain to be any expert on the workings of crowd control at concerts. I'm just a Phan like you that has an idea that could alleviate some (some being the opportune word) of the issues surrounding privilege and congestion in GA.
Firstly, rail riders will be pissed at my idea, and maybe me too, merely for presenting my opinion. Secondly, I cannot please everyone with what I say and I know that going in (still gonna say it though). Lastly, many have mentioned that the only true solution to the woes in GA is to go fully back to assigned seating on the floor. I believe there's another solution that could mitigate many issues while saving our precious GA space to boot. Whether or not this is a viable solution, my hope is to stir constructive discussion on the topic. Maybe one of you has a major answer sitting on the tip of your tongue. Maybe by voicing it in a positive and nuanced way, someone that can do something about it will hear you.
So my idea is simple: Create a separate "pit" section at the front of GA (say roughly 10 rows-ish back). When all GA ticket holders enter the show, some will be randomly awarded special bracelets for the pit. One bracelet type will be for the first set, and another for the second. The pit will be cleared at set break to allow set two bracelet holders a chance to get up front. Adding to that, the tarp and blanket ban should stay in effect.
I wholeheartedly see this as a way to diffuse much of the craziness happening towards the front of GA, and also completely disband this kind of privileged group at the front of the stage. To the rail riders, I understand you put in the time and wait long hours, and under the current regime, you deserve your spaces. You work for them! Yet it just seems so stale when the people upfront contend to more or less know everyone that's usually up there. It seems, even self admittedly, that the crowd more or less stays similar through entire tours (or entire legs of tours). Then there's the other crowd of people who think it's okay to push all the way up to the front when that area is already occupied. This Pit concept would alleviate the issues and pressure coming from both sides of the coin.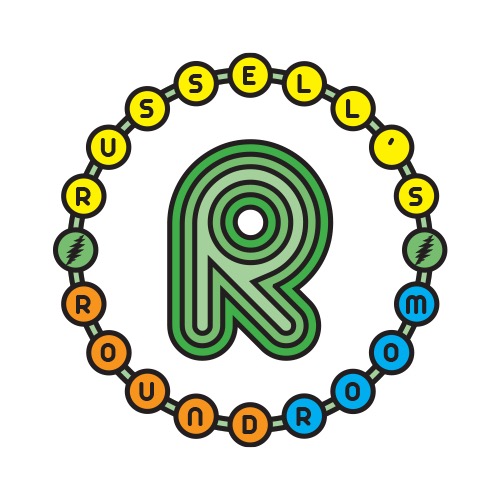 I think it's high time to try something new! Too many negative reports coming from the front of GA. With the aforementioned idea (or one similar to it) we also will not lose GA to assigned seating, yet might just ameliorate the issue. #My2Cents
UPDATE: I've been alerted to a similar idea that's already in play at Bruce Springsteen shows…and it's been working!
You can find a link to the Boss' Pit/GA policy here.
Thanks to Jason Goldstein & Paul Copoulos for pointing this out!
© Stand For Jam, 2017.
Please like our Facebook page, Stand For Jam, follow us on Instagram @StandForJam, or catch us on Twitter @StandForJam, so you don't miss any future postings out of our camp.